VOLBEAT is a Danish rock band that appeals to a wide audience with its unique and energetic mix of metal, rock & roll, country, rockabilly, punk and sixties pop.
VOLBEATZ can rock the house just as well, and with that they are the ultimate VOLBEAT tribute band in the Benelux! The tight double bassdrums, searing guitar riffs, thundering basslines and fabulous vocals make sure that you cannot stay in your seat for too long.
Featuring great songs like Sad Man's Tongue, For Evigt and Still Counting, the guys from VOLBEATZ will give you an act that you will not quickly forget!
Come see them when they are in the neighbourhood, or, better still, book VOLBEATZ for your event!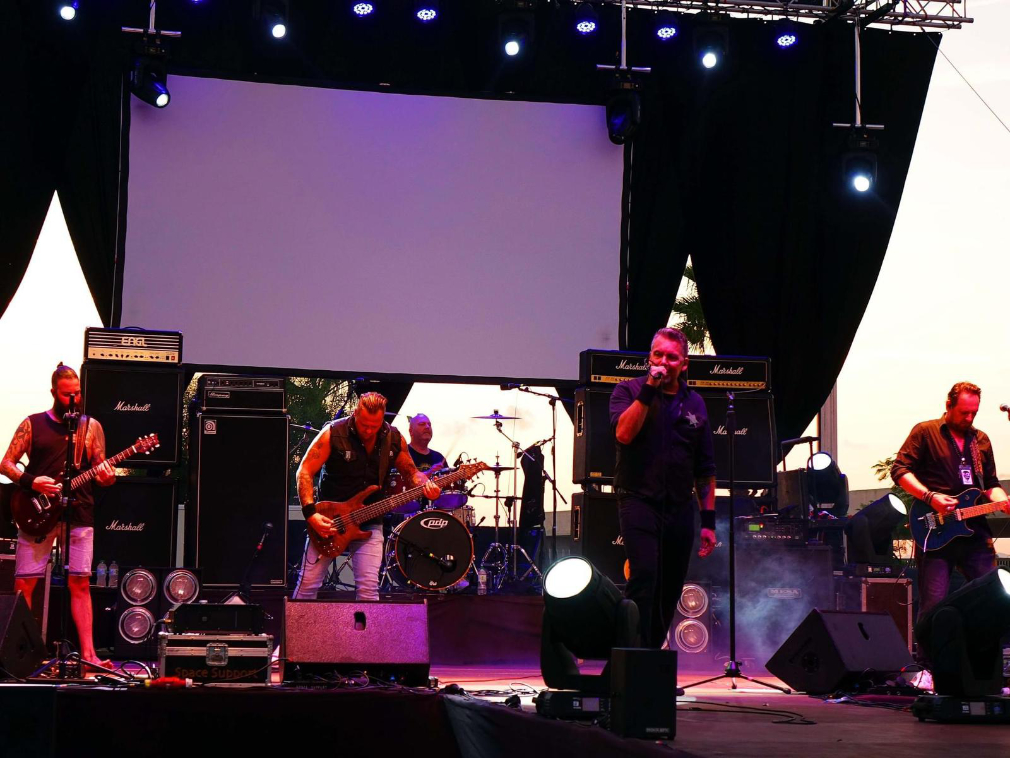 The band
Jacco de Graaf: drums
Maarten Grimm: bass guitars
Henri Hogers: lead vocals
R.Vannstein: guitars & vocals
Sami Farhaoui: guitars
The setlist
The Mirror and The Ripper
Heaven Nor Hell
Guitar Gangsters & Cadillac Blood
A Warrior's Call
Black Rose
The Devil's Bleeding Crown
16 Dollars
7 Shots
River Queen
Fallen
The Garden's Tale
The Hangman's Body Count
Doc Holiday
Hallelujah Goat
Maybelline I Hofteholder
I Only Wanna Be with You
Shotgun Blues
Dead But Rising
Seal The Deal
Temple Of Ekur
Lola Montez
Sad Man's Tongue
For Evigt
Still Counting
Thanks